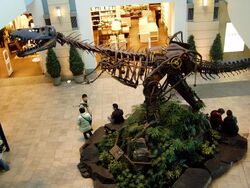 Chinook Centre is the largest mall in Calgary. It contains Calgary's only Imax Theatre within the Famous Players Paramount Theatre. There are a number of displays in the mall, such as a bronze Albertosaurus designed by Russell Zeid, a time capsule and seven flying machines in the food court.
6455 Macleod Trail SW Online map
T2H 0K9
(403) 259-2022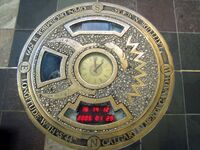 Mon-Sat: 9:30AM-9:00PM
Sun & Holidays: 11:00AM-6:00PM
Anchor stores
Edit
External links
Edit
Ad blocker interference detected!
Wikia is a free-to-use site that makes money from advertising. We have a modified experience for viewers using ad blockers

Wikia is not accessible if you've made further modifications. Remove the custom ad blocker rule(s) and the page will load as expected.