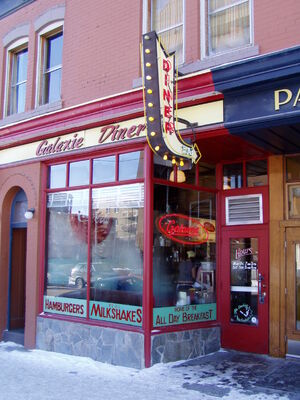 Galaxie Diner is a small restaurant on 11th St SW that specializes in breakfast and lunch. The same owner runs the next-door Palace of Eats and Marda Loop's Belmont Diner.
1413 11 St SW Online map
Phone (403) 228-0001 (no reservations)
Mon-Fri: 7AM-3PM
Sat-Sun: 7AM-4PM
External links
Edit
Ad blocker interference detected!
Wikia is a free-to-use site that makes money from advertising. We have a modified experience for viewers using ad blockers

Wikia is not accessible if you've made further modifications. Remove the custom ad blocker rule(s) and the page will load as expected.